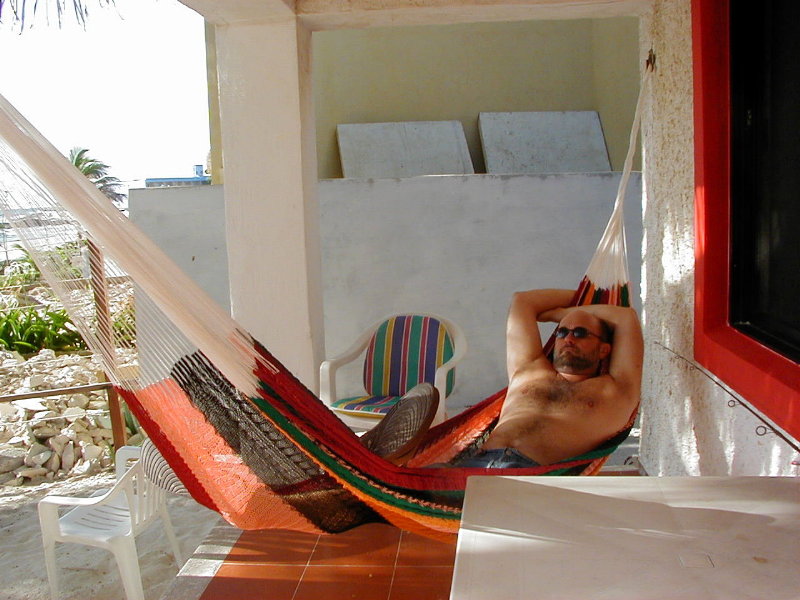 Jim Turner's page
On March 2, 2007 JCT helped dedicate the restored Bethesda Arcade in Central Park.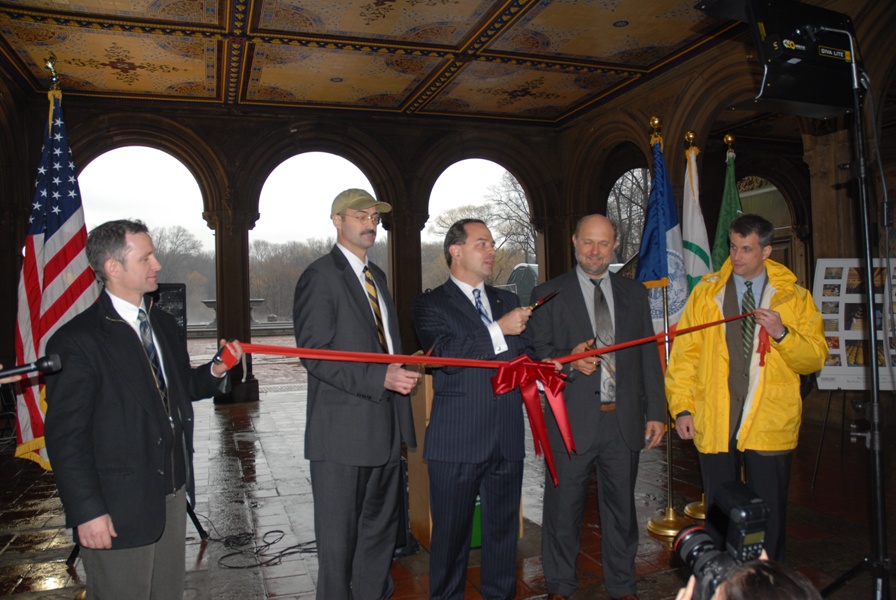 On September 15, 2003, JCT published Create Discipline Systems That Engender Trust and Respect: The failures of the Texas attorney discipline and client compensation systems in Texas Lawyer.
On August 18, 2003, JCT published Time for a Whupping: Across the country, attorney discipline systems disgrace the profession in Legal Times
On February 3, 2003, JCT published Lawyer vs. Nonlawyer: ABA chose wrong side in drafting "unauthorized practice" rule in Legal Times
On December 16, 2002, JCT published Attorney Discipline: System Must Weed Out Unethical Lawyers Who Damage Profession's Reputation in the Los Angeles Daily Journal
On April 5, 2001, JCT presented Consumers of Legal Services: Unprotected and Under-Served to the American Council on Consumer Interests.
In the Fall of 2000, JCT published Small Claims Reform: A Means of Expanding Access to the American Civil Justice System in the Univesity of the District of Columbia Law Review.
In the Summer of 1999, JCT published Freedom of Legal Information: The need to Increase Access to the Courts for America's Impoverished and Working Communities in the Management Information Exchange Journal for legal service providers.
On April 12, 1999, The Sleep Room was screened at the Inauguration of the Joseph L. Rauh, Jr. Chair of Public Interest Law at the District of Columbia School of Law. JCT's remarks.
On January 11-12, 1998, the Canadian Broadcasting Corporation aired The Sleep Room, a drama based on the brainwashing case JCT litigated against the CIA in the 1980s.
On January 6, 1998, JCT appeared on CBC's newsmagazine, The Fifth Estate, discussing the case.
In December 1997, JCT became the Executive Director of HALT -- An Organization of Americans for Legal Reform, a national, non-profit public interest group of more than 50,000 members dedicated to helping people handle their legal affairs simply, affordably and equitably.
From 1996 through November 1997, JCT worked for President Clinton's Advisory Committee on Gulf War Illnesses, where he directed investigations of possible chemical and biological wafare agent exposures during the Gulf War.
The Committee's February 1996 Interim Report recommended that "CIA and DOD should coordinate their analyses to ensure a comprehensive review of the complete record of the Gulf War" and that "[e]ach agency should make full and prompt disclosure of all findings."
The Committee's December 1996 Final Report concluded that "DOD has conducted a superficial investigation of possible chemical warfare agent exposures that is unlikely to provide credible answers to veterans' and the public's questions," and recommended that "To ensure credibility and thoroughness, further investigation of possible chemical or biological warfare agent exposures during the Gulf War should be conducted by a group independent of DOD."
In January of 1997, Clinton extended the advisory committee for an additional ten months to oversee the investigation of possible chemical and biological incidents. The Committee's April 1997 Supplemental Report concluded that by December of 1991, the Pentagon had received evidence suficient to "establish reasonable cause for concern that U.S. forces conducting ground-based demolition activities at Khamisiyah could have been exposed to chemical warfare agents" and that "DOD's consistent denials to June 1996 of the possibility of exposure of U.S. troops to chemical warfare agents cannot be justified."
The Committee's last report, an October 1997 Special Report, concluded that "DOD cannot itself lead an investigation on possible CW or BW agent exposures that will be viewed as credible" and that "[t]o ensure full public accountability and reinforce the commitment to an independent review, an entity other than DOD should perform any oversight." The Committee also recommended the the Administration and Congress should establish "a permanent, statutory program for Gulf War veterans' illnesses."
On November 8, 1997, Clinton announced that he was accepting these recommendations, Special Panel Will Oversee Gulf Inquiry by Pentagon, November 8, 1997 New York Times
There are also a lot of other clippings.
From 1990 to 1995, JCT worked for the House Government Operations Subcommittee on Legislation and National Security.
The Subcommittee staff critique of the exaggerated claims about the Patriot missile system concluded it "was not the spectacular success in the Persian Gulf War that the American public was led to believe" and that "there is little evidence to prove that the Patriot hit more than a few Scud missiles." This generated a lot of controversy since George Bush had publicly claimed virtually a 100% success rate in a speech at the Patriot factory, particularly with Raytheon, the missile's manufacturer, which published a lengthy rebuttal. PBS's Frontline presented a debate on the issue in its 1995 production The Gulf War, including the observations of Rick Atkinson (Author of Crusade: The Untold Story of the Persian Gulf War) and Bernard Trainor (Co-Author of The Generals' War).
In 1992, JCT directed a series of Subcommittee hearings that led to the passage of the Public Law 102-526, which established an independent review commission to declassify records about the assassination or President Kennedy. It also established a special Assassination Records Collection at the National Archives. The Act also encompasses CIA and DOD records relating to efforts to depose Castro. In November 1997 new records were released relating to CIA's Operation Mongoose and DOD plots against Castro.

From 1980 to 1987, JCT practiced law with a small public interest law firm that eventually became Rauh, Lichtman, Levy and Turner. With his partner the late Joe Rauh, JCT represented a group of Canadians who were victims of CIA-funded brainwashing experiments at a Montreal psychiatric hospital during the late 1950s and early 1960s. After the suit was resolved with a payment of $750,000 to the CIA's Candian victims, they published an account in the Hamline Journal of Public Law and Policy -- Anatomy of a Public Interest Case against the CIA. The Canadian government, which also financed these experiments, has since paid some $8 million to victims who have come forward.

In 1985 JCT wrote A small BOOK WITH NO PICTURES for Jimmie.

For six months in 1979 and 1980, JCT was an appellate litigator with the Interstate Commerce Commission. He argued GFA v. ICC in the 5th Circuit, the only known application of the "some evidence" rule.

In 1979, JCT helped the late Joseph L. Rauh, Jr. prepare his law day lecture to the University of Minnesota Law School A Public Interest Standard of Ethics for Lawyers.

In 1975 and 1976, JCT worked for the Senate Intelligence Committee chaired by Frank Church. The Church Committee investigated the CIA, the FBI and other intelligence agencies. Some excerpts from the Church Committee's final report:

Drug Testing Report -- April 1976 includes discussion of the death of Frank Olson.

JFK Assassination Report -- May 1976 summary and findings only
---
Email to JCT
Return to Turners Homepage
Updated 02/05/09